How to Disable AdBlock (2 Easy steps to Disable temporarily disable)
This tech how-to tutorial will teach you how to temporarily disable AdBlock on your website. You can disable AdBlock both for a particular purpose on a website and for an entire browser, as well as Adblock Plus in the same context. In details, AdBlock is a browser-only extension which able to disable online advertisement shows on a website. Nowadays most of the company use online advertisement for their product. The problem is some popular website anti AdBlock on their website to bypass AdBlock. For this reason, you can not read those website content without disabling your browser extension. In this tutorial step by step, we will show you how to Disable AdBlock temporarily on a particular website.
Steps to Disable AdBlock on a Site
To disable AdBlock on a particular website you have to follow the following steps.
Firstly, you have to open your browser.
Then, You have to go to your browser extension option.
If you are using
Chrome – Click ⋮, select More tools, and click Extensions.
Firefox – Click ☰, then click Add-ons.
Edge – Click ⋯, then click Extensions.
Safari – Click Safari, click Preferences…, and click the Extensions tab.
Now find the AdBlock and click on disable button.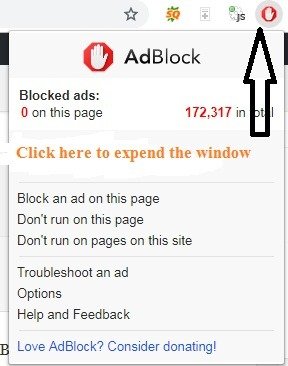 Related: Best Free screen video recorder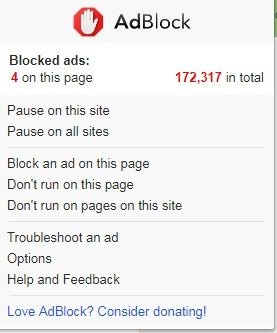 Or you can directly disable this extension by following these steps.
Firstly, you will find the extension top right corner of your browser. If you find the extension then click on that. Now you will show the picture below. Now click any one option you like. If you like to disable on all site select on push on all sites.
If you are using Firefox browser and do not know how to How to Disable AdBlock on Firefox you can follow the steps we describe above. To get more how-to tech tutorial to visit our website daily and share these article on your social media.