Friendship Shayari SMS for a best friend. Life without a friend is not possible. A good friend is one who does do whatever is good for you. Even he does not like it. Thousand of words can not heart you, but when you see your friend gloomy it hurts you a lot. For those who love your friend very much, today we are sharing the best emotional friendship Shayari message for you. A faithful friend is like a gift from God. You have to nurse it to grow up. A good friendship is like a light lamp which gives light at night. If you want to make your friend happy send funny friendship Shayari in Hindi from below.
Friendship Shayari
A true Friendship is the sweetest relationship in the earth. Even you are a boyfriend, girlfriend or husband, a wife it does not matter. When there is nothing behind you, then you will see your friend is waiting for you. Friendship is unstoppable, friendship Shayari for a friend is emotional. Friendship has no destiny. On a special day like your friend birthday, you can send him Dosti friendship Shayari from here.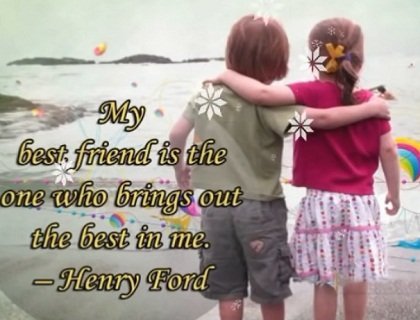 Zindagi wo jo guzar jaye,
Ansoo wo jo beh jaye,
Khusi wo jo mil jaye,
Gam wo jo beet jaye,
Magar DOST Wo jo HUMESHA sath nibhaye.
Khusboo ki tarah meri sanson mein rehna,
Lahu banke meri nas nas mein behna,
Dosti hoti hai rishton ka anmol gehna,
Isliye dost ko kabhi alvida na kehna.
Woh yaad nahi karte,
Hum bhula nahi sakte.
Woh hansa nahi sakte,
Hum rula nahi sakte.
Dosti itni khoobsurat hai hamaari ki,
Woh bata nahi sakte,
Aur hum jata nahi sakte.
Dost shabd nahi jo mit jaaye,
Umra nahi jo dhal jaaye,👬😀
Safar nahi jo kat jaaye
Yeh woh ehsaas hai,
Jiske liye jiya jaaye to..👬😀
Zindagi kam pad jaaye.
Dosti woh ehsas hai jo mit-ta nahi,
Dosti parwat hai woh jo jhukta nahi,
Iski keemat kya hai puchho humse,
Yeh woh anmol moti hai jo bikta nahi.
❤❤❤❤🌹🌹
Hansee chhupana kisi ko gawara nahi hota,
Har musafir zindagi ka sahara nahi hota,
Milte hain log is tanha zindagi mein par,
Har koi dost tumsa payara nahi hota.
❤❤❤❤🌹🌹
Duaon mein shamil ho is tarah,
Phoolon mein hoti hai khushbu jis tarah.
Khuda aapki zindagi mein itni khushiyan de,
Dharti par hoti hai baarish jis tarah.
😀😀 🌷 😀😀❤😀😀
Din beet jaate hain suhani yaadein bankar,
Baatein reh jaati hain kahani bankar,
Par dost to hamesha kareeb rahenge,
Kabhi muskaan to aankhon ka pani bankar.
😀😀 🌷 😀😀❤😀😀
funny friendship Shayari in Hindi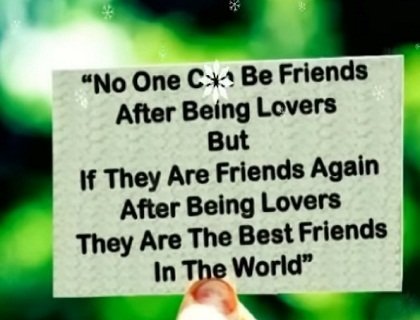 😂😂😀😀😀😀
Jisne chand ki roshni nahi dekhi.
Jisne phulon ki tazgi nahi dekhi.👬😀
Jo yeh kehte hain ke mitt jati hai dooriyon se dosti,👬😀
Usne shayad hamari dosti nahi dekhi.
😂😂😀😀😀😀
❤❤❤❤🌹🌹
Dua Karna Yaaro Judaa Ho Rahe Hain,
Rahi Zindagi Toh Fir Aakar Milenge,
Agar Mar Gaye Toh Dua Karte Rahna,
Aansu Bahaane Ki Koshish Na Karna.
❤❤❤❤🌹🌹
Saath Chhod Doge Aap Hamara,
Aisa Toh Hamara Ikrar Nahi Tha,
Log Uthayein Hamari Dosti Par Ungali,
Aisa Toh Hamara Pyar Nahi Tha.
😂😂😀😀😀😀
Zikar Huaa Jab Khuda Ki Rehmaton Ka,
Hamne Khud Ko Khushnaseeb Paya,
Tamanna Thi Ek Pyare Se Dost Ki,
Khuda Khud Dost Bankar Chala Aaya.
😂😂😀😀😀😀
Kyo Koi Chah Kar Dosti Nibha Nahi Pata,
Kyo Koi Chah Kar Rishta Bana Nahi Pata,
Kyo Leti Hai Zindagi Aisi Karwat,
Ki Koi Chahkar Bhi Pyar Jata Nahi Pata.
😀😀 🌷 😀😀❤😀😀
Fasle Mitakar Aapas Me Pyar Rakhna,
Dosti Ka Ye Rista Hamesa Hi Barkrar Rakhna,
Bichhd Jaye Kabhi Aapse Hum To,
Aankho Me Hamesa Hamara Intjar Rakhna.
😀😀 🌷 😀😀❤😀😀
friendship Shayari in English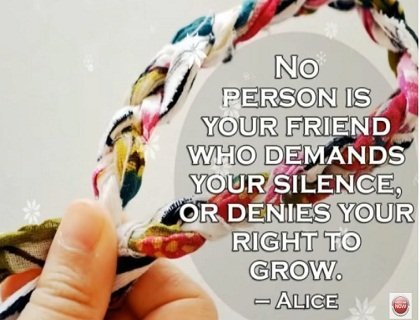 😂😂😀😀😀😀
Laakh Bandisen Laga Le Duniya Hum Par,
Magar Dil Par Kaabu Nahi Kar Payenge,👬😀
Woh Lamha Aakhiri Hoga Zeevan Ka Hamara,
Jis Din Hum Yaar Tujhe Bhul Jayenge.👬😀
😂😂😀😀😀😀
Saaye Ne Saath Chhod Diya Yaar Ne Dil Tod Diya,
Ab Toh Khuda Bhi Mere Khilaf Ho Gaya,
Jo Pyar Ka Chirag Jalaya Tha Maine,
Usi Chiraag Se Jalkar Main Khak Ho Gaya.
❤❤❤❤🌹🌹
Maine Pani Me Ek Ka Sikka Dala
Aur God Se Ek Pyara Sa Dost Manga
Mujhe Aap Mil Gaye
Aur Upar Se Awaz Ayi
Ek Rupee Me Itna Hi Milta Hai
❤❤❤❤🌹🌹
Zindagi lambi hai dost banate raho,
Dil mile na mile hath milate raho,
Taj Mahal banaana to bahut costly hai,
Per har gali mein ek Mumtaz banate raho.
Har pal roti hai aankhein meri,
Ki ashkon ko abhi tham jane do.
Ab to din ke ujale se bhi dar lagta hai,
Mujhe rat ke andhere me kho jane do.
Kitni jaldi yeh mulakat guzar jati hai,
Pyaas bujhti bhi nahi barsaat guzar jate hai,
Aye jaan
Apni yadoon se kahoo ke na aaya karain
Neend aati bhi nahi raat guzar jati hai..
Mera Naam BoL Ke Soya Karo,
Khidki Khol Takia Mod Ke Soya Karo,
Hum Bhi Aayege Tumhare KhayaLo Me,
IsLiye Thodi Jagah Chod Ke Soya karo.
Charon taraf hai faili moonlite,
Machhar bhi dene ko betaab hai aapko luvbite,
Takiye ko gale laga ke sone ka tight,
Bole to wo sweet dreams wala ..
Good Night
Raat ko chupke se aati hai ek pari,
Kuch khushiyo k spne lati hai ek pari,
Kehti hai sapno ke aagosh mai kho jao
Bhul ke sare gum chupke se so jao.
Good Night…
Friendship Sms in Hindi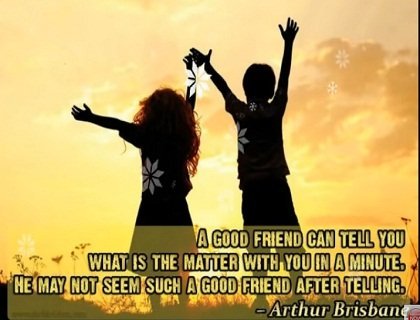 😀😀😀😀😀Mera naam bol ke soya karo,
Khidki khol takia mod ke soya karo,😀😀
Hum bhi aayege tumhare khayalo me,😀😀
Isliye thodi jagah chod ke soya karo!
GOOD NIGHT
😀😀😀😀
Raat kya hui Roshni ko Bhool gaye,
Chand kya nikla suraj ko bhool gaye,
Maana kuch der hum ne aap ko sms nahi kiya,
To kya aap hamein yaad karna bhool gaye.
Good Night
Chand taro se raat jagmagane lagi,
Phoolon ki khushboo se duniya mehkane lagi,
So jaiyo raat ho gayi hai kafi,
Nindiya rani bhi aapko dekhne hai aane lagi.
"Good Night"
One two three
Set free from worry
see moonlight N galaxy
Feel sweet dreamy Ecstasy
Have dreams very lovely
🌺🌿🌺🌿🌺🌿🌺🌿
       मूस्कराहट का कोई
            मोल नहीं होता,
       कुछ रिश्तों का कोई
            तोल नहीं होता.
      लोग तो मिल जाते है
                 हर मोड़ पर,
            लेकिन हर कोई
        आप  की तरह
       अनमोल नही होता.
Good Night
🌺🌿🌺🌿
🌺🌿🌺🌺
Raat hui wo sone chale,
Mithe sapno me khone chale,
Ae chand unhe mithi-mithi lori suna dena,
Jab wo reply na de to palang se gira dena.
~~~~Good night Sweet Dreams.~~~~~
Neend ka sath ho,
Sapno ki barat ho,
Chand sitaare bhi sath ho,
Or kuchh rahe na rahe,
Par hamari yaade aapke sath ho.
~~~Good Night Sweet Dreams~~~~
Uska good night message aa jaaye to
neend bhot achi aati hai.
ZINDAGI 1 Raat Hai Jisme Na Jaane Kitne khawab hai,
Jo mil gya wo APNA hai,
Jo toot gaya wo SAPANA Hai.
~~~~Good Night.~~~~~
Best friendship Shayari in Hindi
Ye Raate Bhi Badi Zalim Hoti Hain,
Nind Laye Na Laye Par Kisi Ki Yaade Zarur Laati Hain.
Good Night sweet dreams.
आपके होठों पे मुस्कान भेज दूँ,
आपके पास अपनी यादें भेज दूँ,
सोने का हुआ है वक्त अभी,
आपके लिए प्यारा सा ख्वाब भेज दूँ.
Good Night.
Aisa Lagta Hai Kuch Hone Ja Raha Hai
Koi Mithi Sapno Me Khone Ja Rha Hai
Dheemi Kr De Apni Roshni Ae Chand,
Mera Koyi Apnaa Sone Ja Raha Hain.
😀😀😀😀Tere sath ye kitni haseen raat ho jati hai,
Chiragon ki roshni mein pyar ki baat ho jati hai,
Kuch khas ho jate hai ye ishq ke lamhe
Or teri bahen hi mere liye sari kainaat ho jati hai.
Good Night My Love
😀😀😀😀
Tere khawabo mein aayenge aaj hum,
Tere dil mein uter jayenge aaj hum,
Bana aaj raat tumhe apna
Tum ko tumhi se chura le jayenge aaj hum.
Mera Naam BoL Ke Soya Karo,
Khidki Khol Takia Mod Ke Soya Karo,
Hum Bhi Aayege Tumhare KhayaLo Me,
IsLiye Thodi Jagah Chod Ke Soya karo.
Finally, Friendship Shayari means to express your friendship in a text message. Friendship Shayari message means to feel someone in every moment. To find someone in every thought. He or she will with you in all your ups and downs. No matter how far you stay now these friendship SMS in Hindi change everything. When you grow up your friendship also grow up. Hindi friendship brings a new chapter between your relation. So, stay with us to get more best funny Shayari friendship message in Hindi